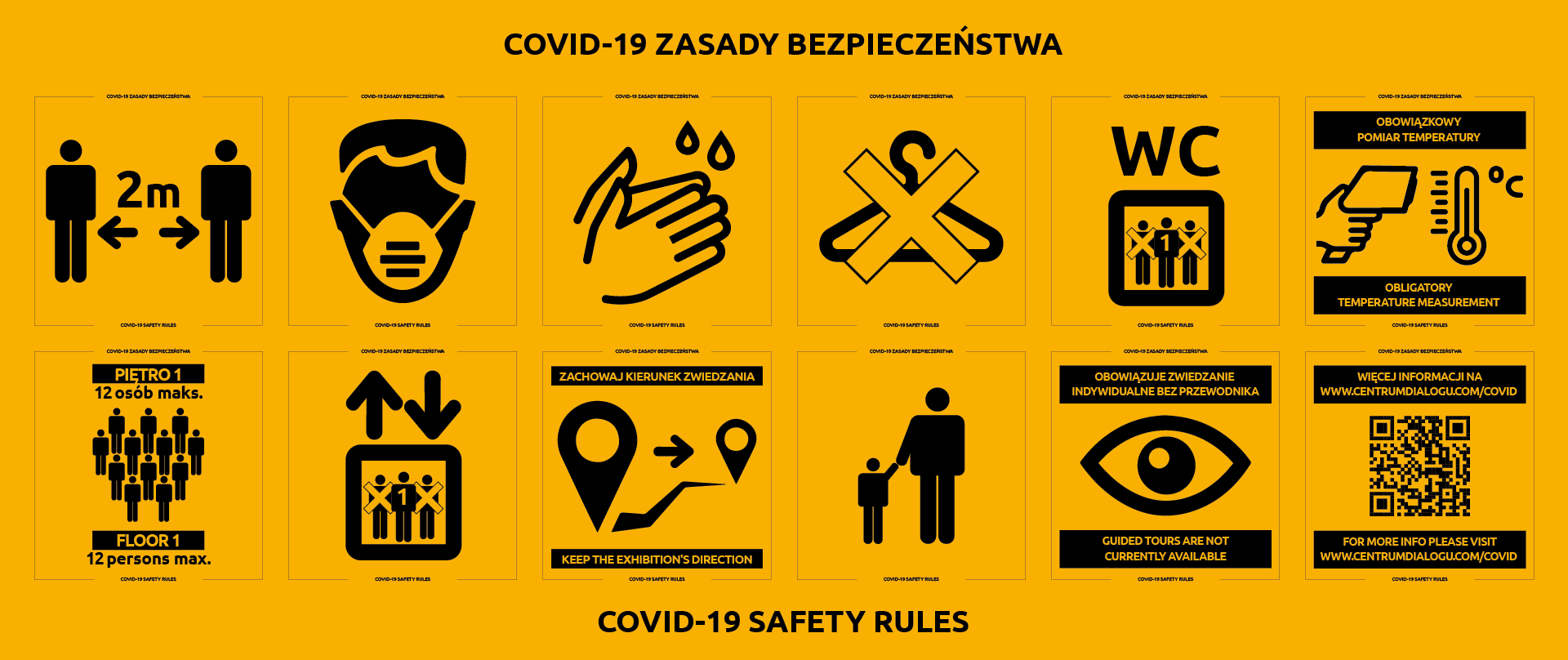 Visitors Regulations of the Marek Edelman Dialogue Center in Łódź for the duration of the COVID-19 epidemic
I. General information
Entry to the Center indicates the Visitors' acceptance of the Regulations.
Visiting the exposition of the Dialogue Center takes place at the hours determined by the Director of the Center.
In the building and in the surrounding area, there is a monitoring network recording the image.
The Rules pertaining to General Data Protection Regulation (GDPR) are available to Visitors at the Gatehouse, in a designated place in the foyer and on the Center's website (centrumdialogu.com/rodo).