In 2015, we organized a number of lectures in the series "Explaining the world". The lectures address the most current problems that concern us all, the inhabitants of Poland, Europe and the world. They were inaugurated in January by Prof. Władysław Bartoszewski. In the first year, among the guests there were: Konstanty Gebert, Prof. Marek M. Dziekan, Prof. Przemysław Żurawski vel Grajewski, Rabbi Abraham Skórka, Archbishop Grzegorz Ryś, Daniel Libeskind and many other people. Every year, the subject of the lectures is slightly different.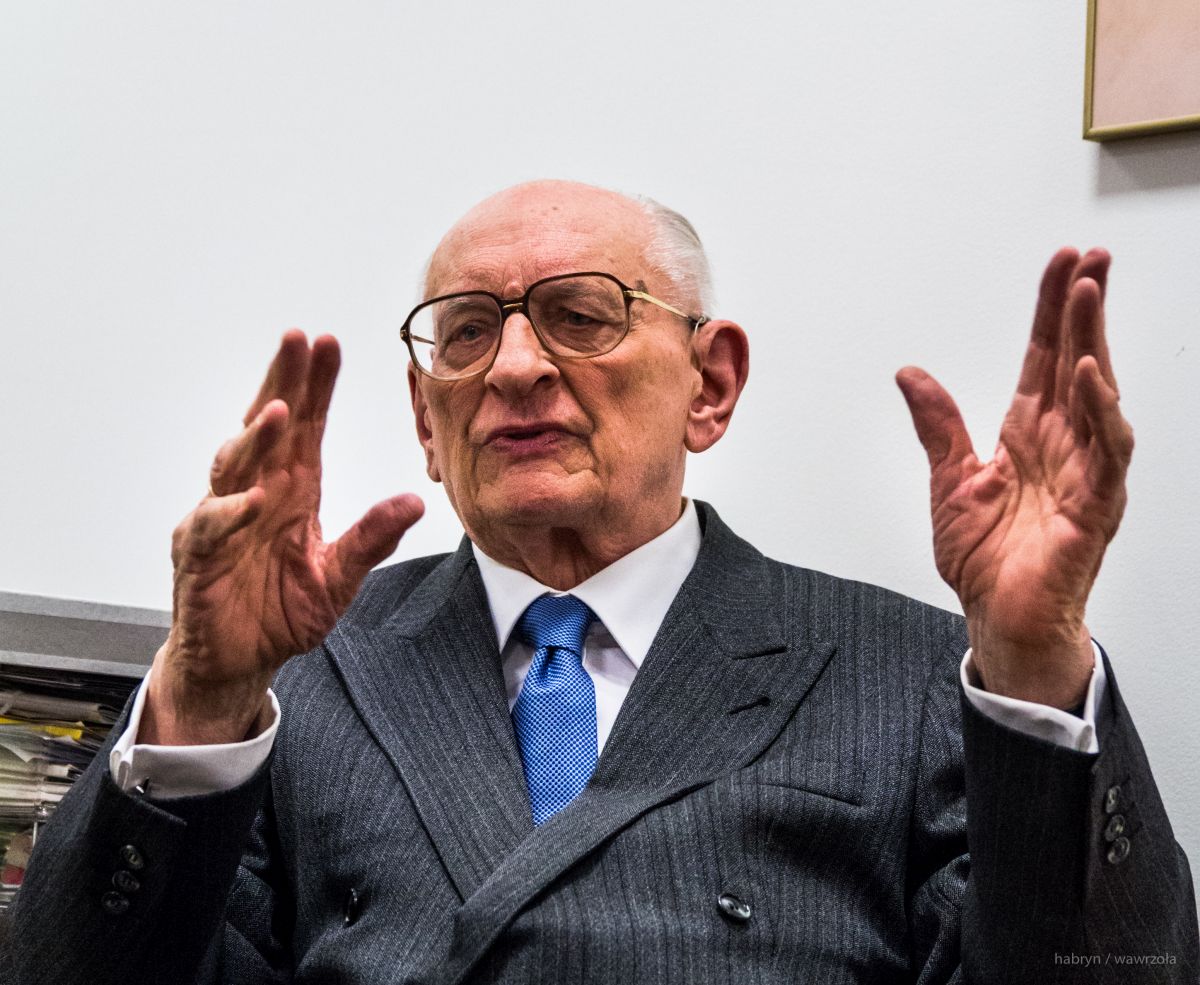 In the period from October 2015 to June 2016, together with the Department of Middle East and North Africa at the University of Lodz, we conducted a series of lectures entitled "World of Islam. Roots, development, stereotypes ". We talked, among other things about the origins of Islam and the Muslim calendar, about the Koran, Islam and other religions, about the genesis of the territorial and political order of the Middle East, about the Arab Spring, about the Israeli-Arab conflict and about the regional and international consequences of the emergence of the Islamic State, and many others.
From October 2016 to June 2017, we took up the theme "Jewish topics. Religion. Tradition. Culture". The lectures accompanied the exhibition "Lodzer mishmash, or a story about Jewish Łódź" held at the Center. The programme included the Jewish calendar and the principles of Judaism, various holidays (including Purim, Rosh Hashanah, Passover and Hanukkah), kosher cuisine, dialogue between Christianity and Judaism, the art of Łódź Jews, Hasidism and feminism.
In 2017 - in the jubilee year of the Reformation, a series of lectures was organized in cooperation with the Evangelical-Augsburg Parish of St. Matthew in Łódź entitled "500 years of the Reformation. Łódź. History. Tradition. Present day". We talked about both the Protestant doctrine and the history of the last five centuries of Protestantism, about the holiday traditions and social involvement of Evangelical churches, about the role of music in the Evangelical tradition and the mystery hidden in the translations of the psalms.
In November 2018 - on the centenary of Poland regaining independence, we prepared the cycle "Independent Łódź". Łódź historians and experts told us what the last years of World War I and the first years after its end were like, what were the preoccupations of interwar Łódź and what the political and social life of the Second Polish Republic was like.
As part of the Marek Edelman Year in 2019, we organized a series of meetings, lectures and talks on topics related to the Patron of the Center. They were guided by 4 slogans: "Life is what matters most", "Freedom is what matters most", "Love is what matters most", "Memory is what matters most."