Exhibition of the Galicia Jewish Museum in Krakow. The exhibition is open at the Marek Edelman Dialogue Center until July 31, 2019.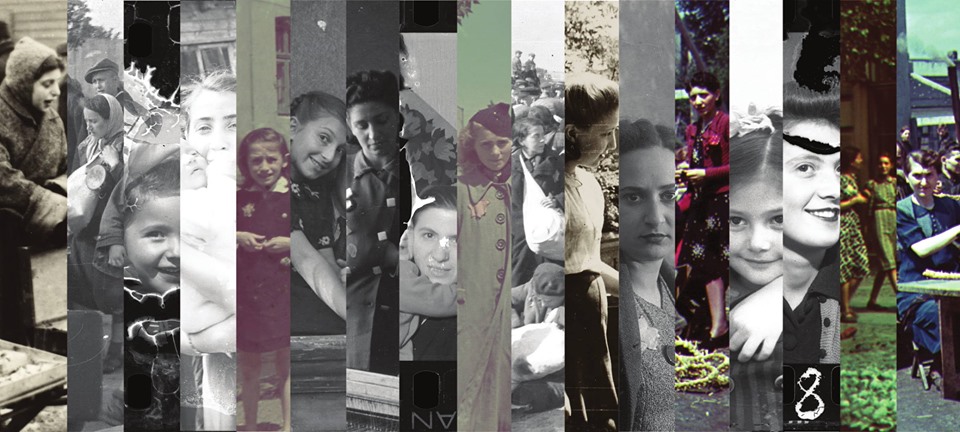 In 1945, a Soviet doctor found a school notebook in the Auschwitz-Birkenau camp that had just been liberated. It was a diary written by teenage Rywka Lipszyc in the Łódź ghetto between October 1943 and April 1944 - a testimony of a Jewish girl who lost her siblings and parents, but despite her moments of doubt, she did not lose hope. More than 60 years after its discovery, the diary eventually came to the United States, where it was translated from Polish, provided with historical commentaries and published in the form of a book.
Rywka Lipszyc's diary, a moving record of life and growing up in the Łódź ghetto, is the starting point of the exhibition.
The exhibition also includes unique historical artefacts and documents from museums from Poland, the USA, Israel, Germany and Belgium. Beads, thimble, toy - they are a moving testimony documenting the personal dimension of extermination, a dimension that is so easy to overlook when teaching about the Holocaust.
Archival photographs illustrating the history of Rywka Lipszyc were taken by three of the most famous photographers of the Łódź ghetto: Henryk Ross, Mendel Grossman and Walter Genewein, who recorded life in the ghetto on colour negative. Some of the negatives are damaged, incomplete. Stored in closed containers in the ground, in secret, have been partially damaged. They only show part of the image retained on the film. They are fragmentary, like the whole story of Rywka, who - like these negatives - had to wait a long time to see the light of day.